Ethnic Fashion has come a long way over the years. Ethnic fashion is not just worn by the individual ethnic groups but can be worn by anyone.
Keeping Up with the News
There are many fashion-conscious individuals who have a keen interest in ethnic fashion even if it does not relate to their country of origin. Years ago, the big trend was oriental fashions.
Indian Fashion Trends
Indian ethnic clothes for women come in an array of prints, styles, and colors. Among these are:
Foil print kurtas
Contemporary tunics
Crop tops, maxi skirts
Colorful and soft dupatta
Cigarette pants
Printed Kurti
Palazzo pants
Sari gowns
Asian Fashions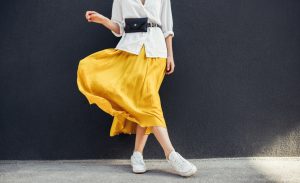 Asian fashion consists of clean lines, textures, and quality fabrics. Asians fashion is very simple. They follow the simple basics of dressing and simply add items to fit their personality. Asian fashion wear is somewhat conservative. Their dress appearance is very neat. However, today, Asian Fashions are on the opposite side of the fashion spectrum. The mix of bold colors, graphic prints, layering, and platform shoes are now being worn.
Italian Fashion
Italian fashion almost always consists of major brand name clothing. Versace, Valentino, Prada, and Armani are a few of the popular brands. Italian culture tends to dress smart casual. They seldom are seen wearing basic blue jeans and t-shirts. Italian women are most often in dresses or skirts. Italian is known for its luxury designs and high-quality craftsmanship in the clothing industry.
Jamaica Fashion
Jamaican Fashion is very, very colorful. Clothing is vibrant, loose, and comfortable to wear. Jamaican women often wear traditional handmade clothes. They also wear skirts, blouses, and headscarves. Usually, the clothing is made of calico.
Iranian Fashion
Historically Iranian fashion was thought of as a tool of disguise. Iranian fashion was always very conservative. Scarves have always been the main form of clothing for Iranian women. In today's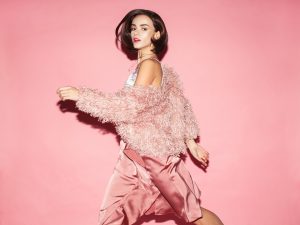 Iranian fashion, garments come in an array of colors and designs. Iranian dress has become far more liberal. There are several Iranian Fashion trending brands such as Foje, NoFux, and Geordie. Choosing an ethnic style of fashion is a personal choice. Anyone is free to wear garments that provide a combination of style, comfort, and fashion. It also creates a new fashion experience.